While vacationing at WDW in September and also in October, we kept finding certain pins on cast member lanyards that we had never seen before. Not on Pinpics, not on ODPT, not at Pin Trading Night preview boards, not previewed at the Trade City Pin Event, etc. They all had the new "Authentic Official Pin Trading Disney Parks" backstamp with either 2009 or 2010 years. Most of them had the Mickey head pattern on the back of the pin and the heads went all the way off the pin, no border. The paint finish was pretty much fine on the pins, no real streaked or dull colored paint. They were a bit of a lightweight quality and the silver metal lines on the pins were a tad "rough", not like the usually nice quality from Disney. Overall, the pins were of "good" quality and we wouldn't have thought twice about them except for the fact that we had never seen or heard of these designs of pins being released.
Anyways, we started collecting one of each of these pins off the cast member lanyards in hopes of taking them to Julie Young (product developer for open edition pins) at the 10/10/10 event. We ended up taking about 10 different pins to her at the event and asked where they were from. After checking them out, she stated that neither she nor anyone else on the pin team had EVER seen these designs before. A couple looked like knockoffs of real designs, but just different colored paint featured, but none of the pins were at all theirs. She also had Steven Miller come over and look at them as well. He too agreed, these were not Disney's. (And needless to say, this was not exactly a happy, magical moment for anyone....)
We took photos of the pins and planned to just add them to Pinpics when we got home. But we've been struggling as to how to explain where these are coming from...that is, until now. Low and behold here comes a new dreaded "scrapper images" email from wholesalers in China - EXCEPT - these are pins that are DESIGNED, COLORED, and CREATED by them! And the images that they sent are "concept artwork for their pins"! They're now "branching out" and making their OWN pins, besides making scrappers of Disney's?? ARG!!....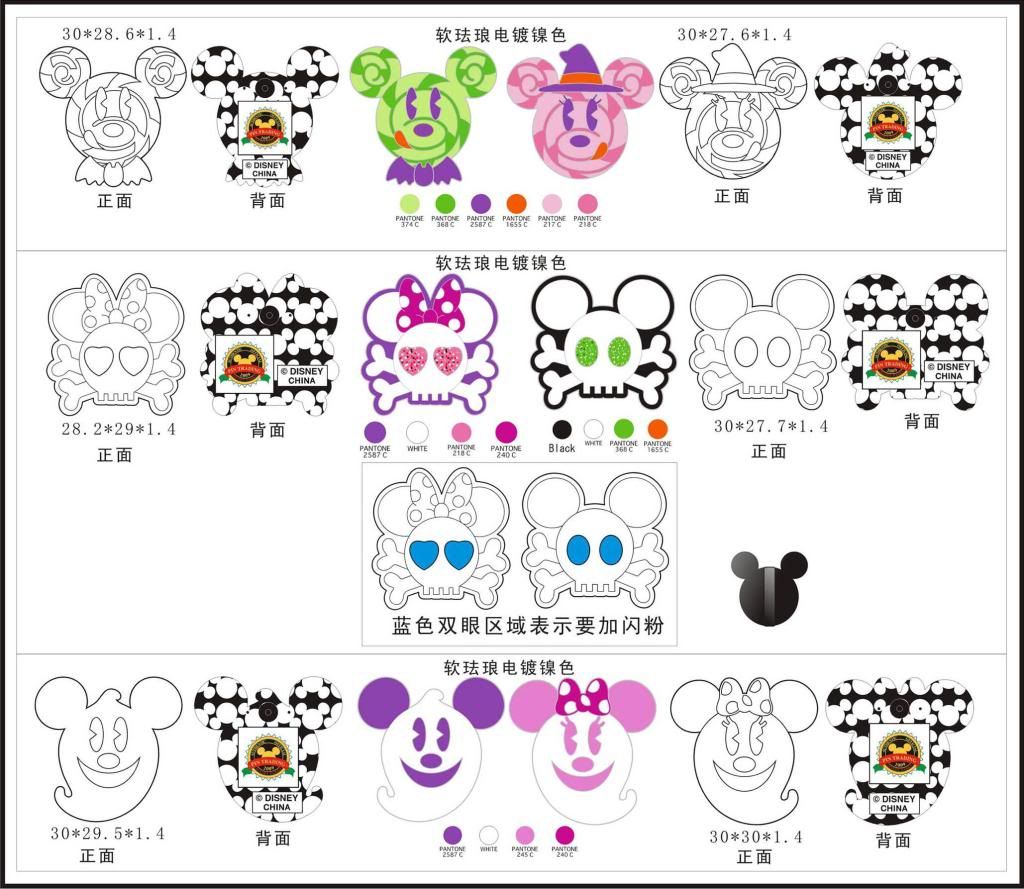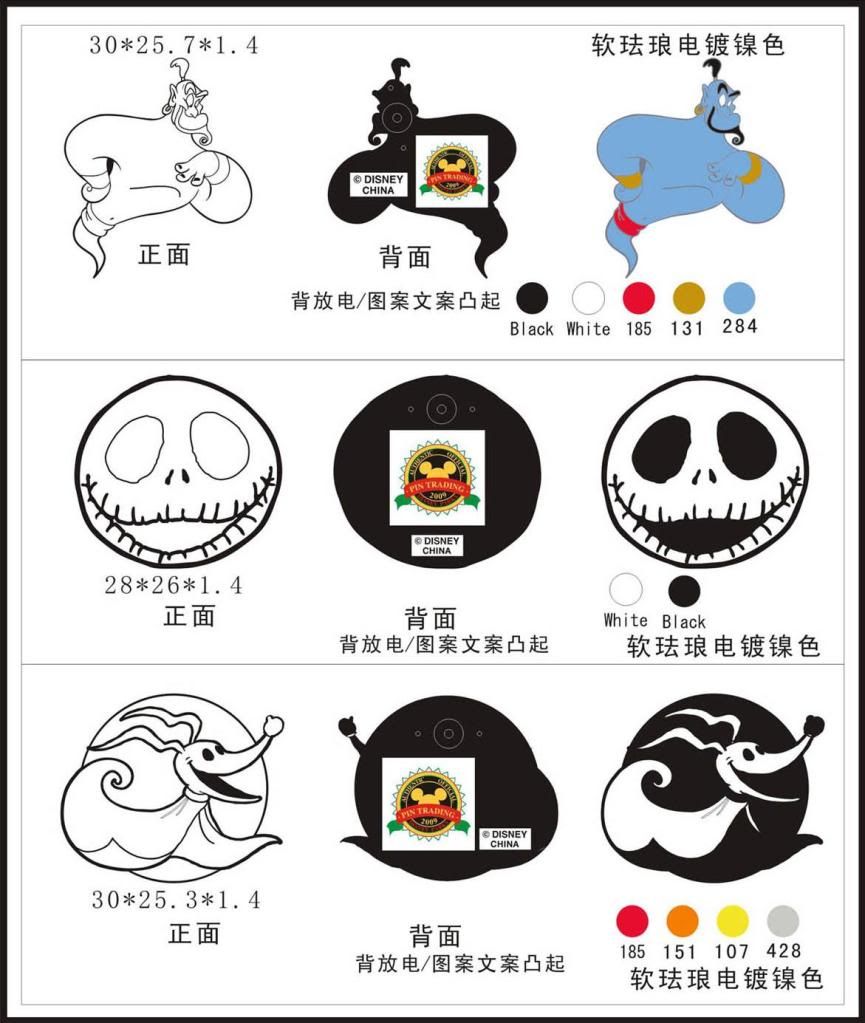 Take a look at some of the actual photos we took of the pins we found (sorry, they weren't the greatest, hotel lighting and all...). These are so deceiving! The average guest/trader trading for these wouldn't realize that these are unauthorized. Traders Beware!