I recently bought a whole set of these off EBAY, and I am pretty sure I had a scrapper before.
Here is the picture of the Donalds; the one on the left is what I think is the real one. What I bought off EBAY. The one on the right, I think, is the scrapper.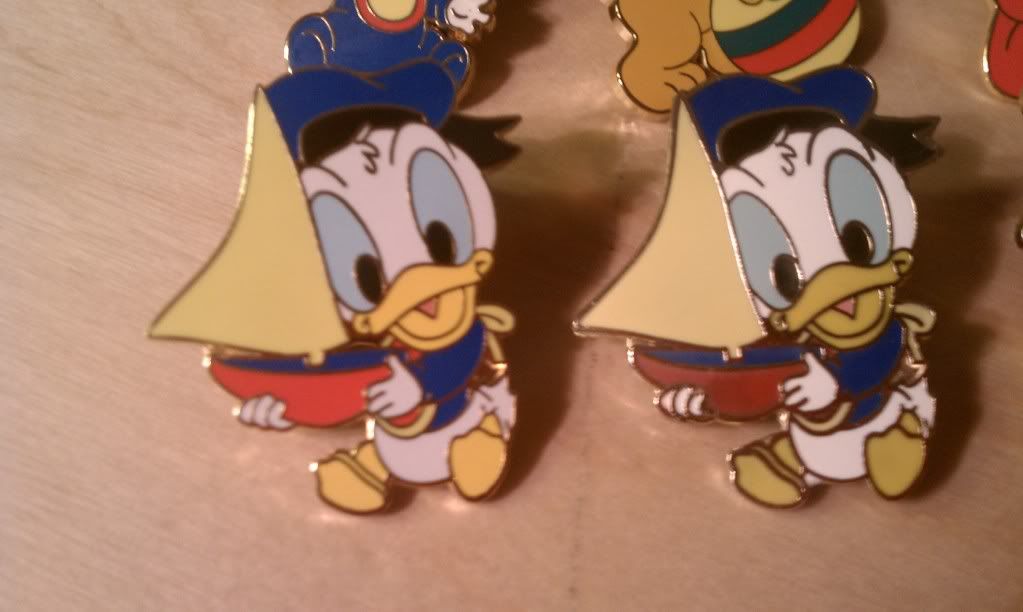 Here is the rest of the set; the top row of pins is the rest of the set (what I got off EBAY). The Goofy at the bottom is what i have had before.
What do you guys think?
PINS:
30216
30236
30280
28823