There is a spare room in my house that has recently been converted into my scrapbooking/pin room! So I have fully taken advantage of that as you will see.

I wanted to share my growing collection with everyone and hope to find those last pins on my wants list! The pictures aren't the greatest quality because they were taken with my phone but I really wanted to share.


My main collection has always been Alice, but over the years I have settled into having a few minor collections as well.
They currently include:

Alice
Ariel/Eric together
Fantasia - Pastoral Symphony only
Certain Disney Auction Princess sets
Bongo
Certain Masterpieces


Let's start with my miscellaneous (non Alice) collection:




My corkboard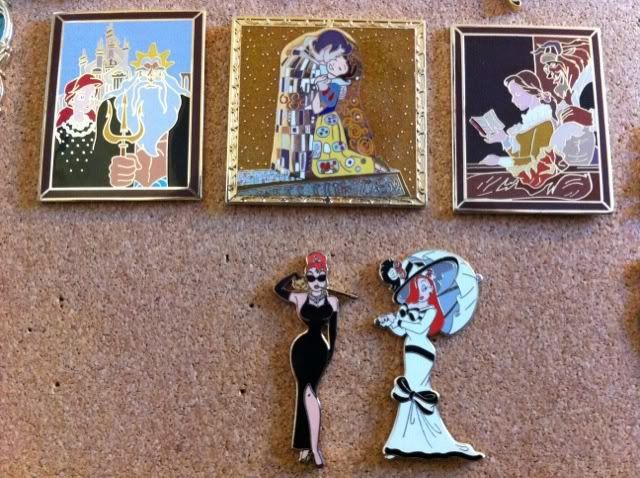 My Princess Masterpieces & My Jessica dressed as Audrey Hepburn. (HUGE Audrey fan!)



My Pastoral Symphony.



Bongo.



Characters dressed as Alice.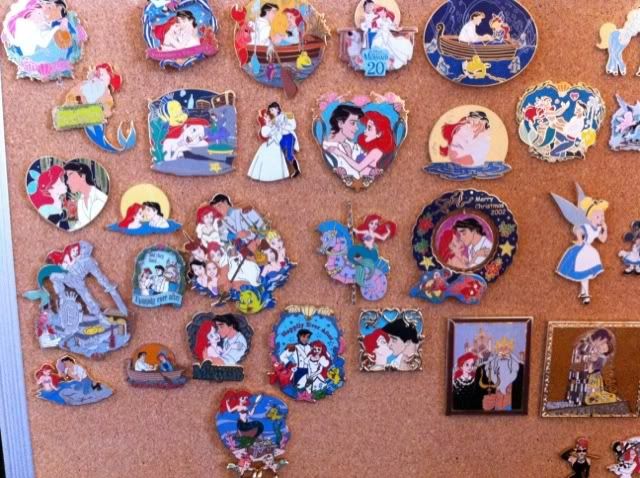 Ariel/Eric together with some misc Ariel pins mixed in.

Some of my Princess Sets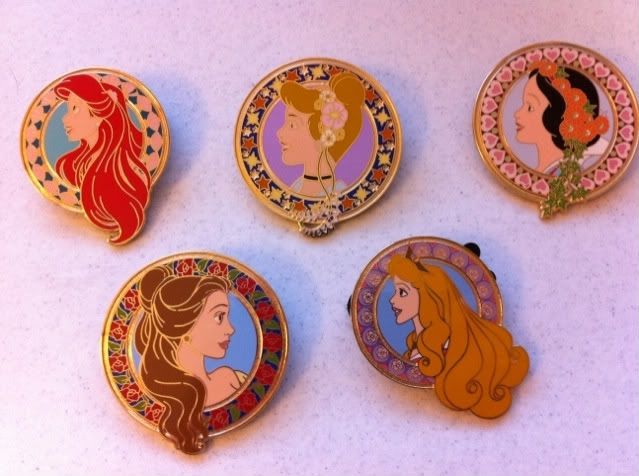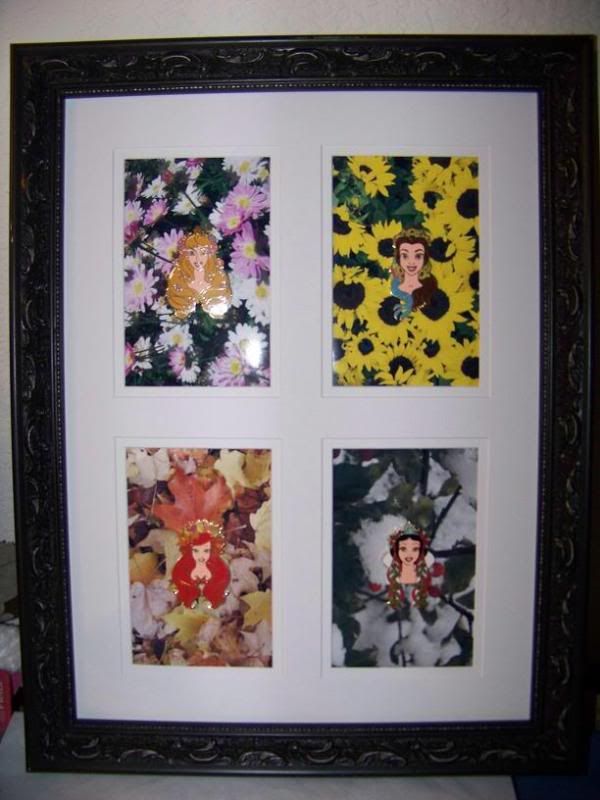 Alice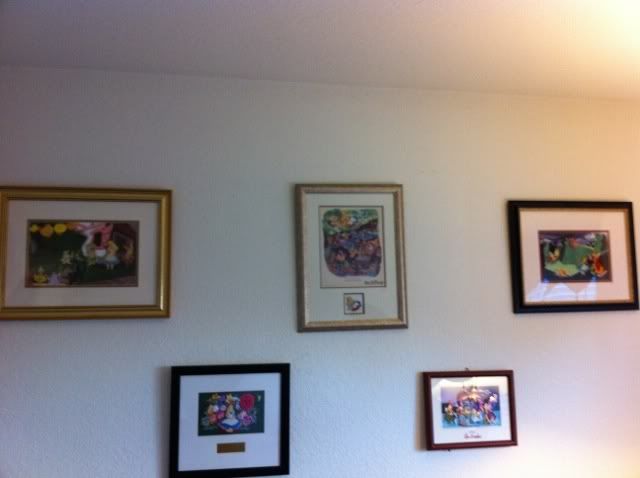 Every single Alice frame with her in it.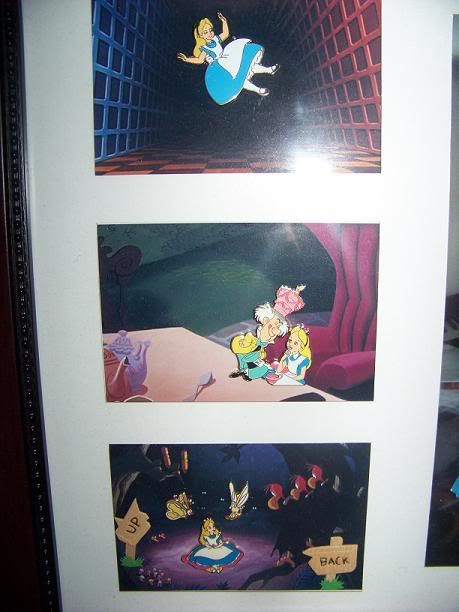 What my cousin made me for my birthday using my pins.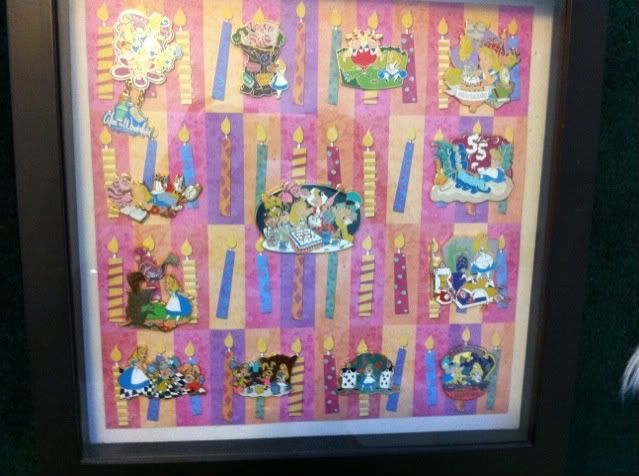 My other Alice frames. I will change the background on the Anniversary one, hopefully soon!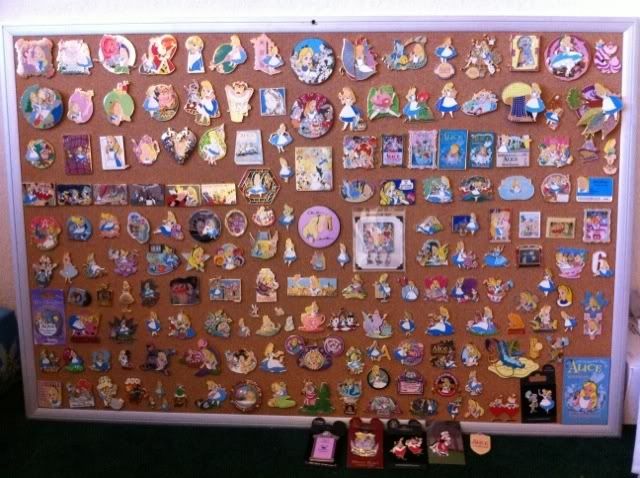 My Alice board!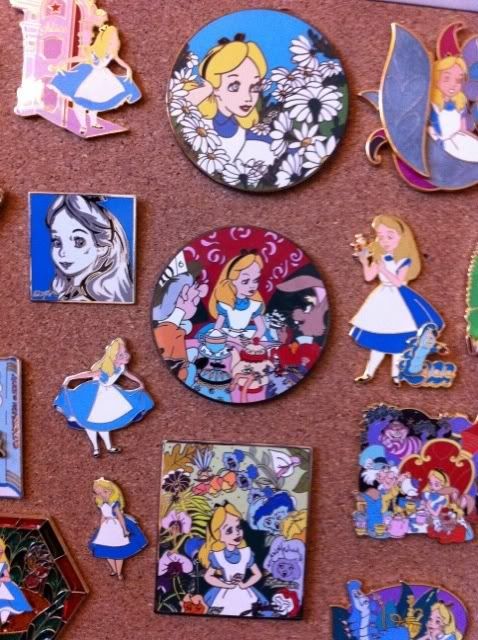 Close up of my Gomes, which I love so much!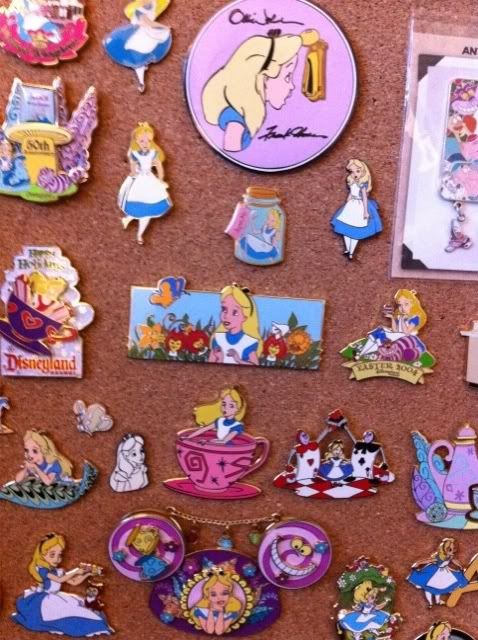 My other favorites, going down the middle, including my #1: Drink Me pin.









And as an extra: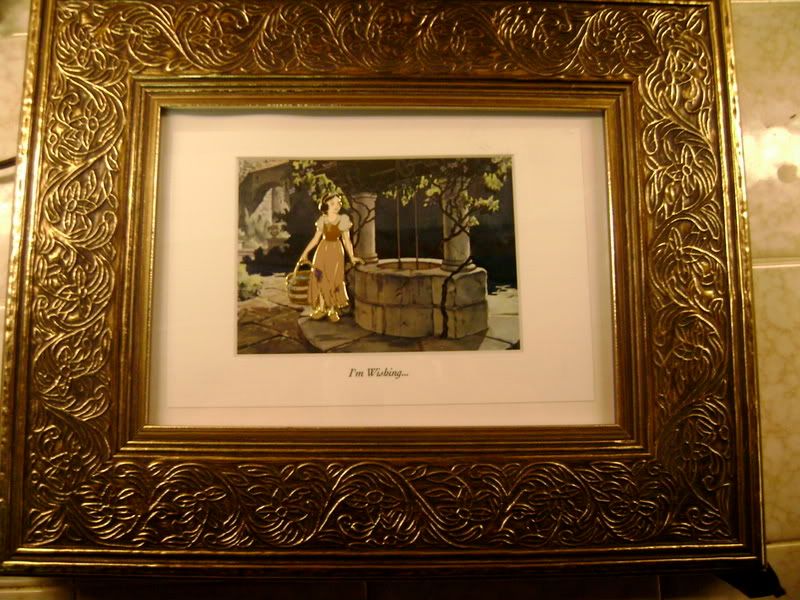 A frame my cousin and I made for my sister's birthday a couple years ago.




And the ever elusive pins that I still need:
Alice



Ariel & Eric together (& Misc Ariel)



Pastoral Symphony



Princess Sets:




Masterpieces




Misc



If anyone has these pins and is willing to trade me, feel free to send me a yuku!